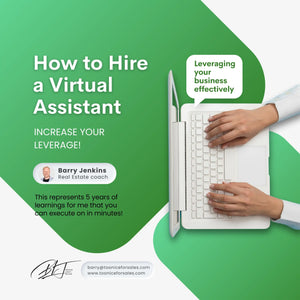 Too Nice for Sales Shop
One Pager: My Shortcuts to Hiring a Virtual Assistant!
Regular price
$49.00
Sale price
$99.00
Unit price
per
In this one pager, learn my secrets to having an entire team of virtual assistants!
You'll learn things like:
• Where to run an ad to find your own VA
• What software I use to manage my VA team
• How to scale the VA team
This represents 5 years of learnings for me that you can execute on in minutes!
---